Using your own printer with FotoZap iOS


You can print glossy branded prints right from the FotoZap app on iPads or iPhones.

Equipment: You will need an AirPrint compatible printer or you can lease an heavy-duty dye sublimation printing station from Picture Marketing.
Tip: Here is a list of PC Magazine's favorite AirPrint printers,

Setup: The IOS device must be connected to the same WiFi network as the printer.
Tip: If there is no WiFi network you can use a cellular data hotspot. When you use the data hotspot to print wirelessly, it doesn't use any of the data plan. You will only use data when you upload photos which is about 1MB per photo.


After taking a photo, you have the option to print it from the review mode. (Make sure Review mode is turned ON under Settings>Optional Setting>'Show photo review'. Otherwise you can click the 'Media' button on the shooting screen to review the photo).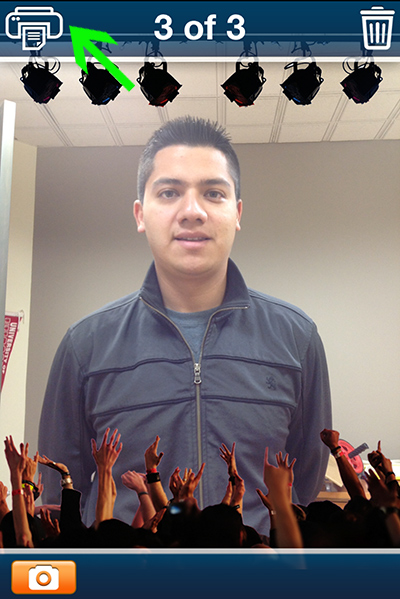 Once you hit the print button, you will then need to select a printer and a number of copies (if you would like more than one).





When you hit the Select Printer button, any available printers will be shown. Select one to print.





The photo will be sent to the printer with the overlay. You can also have a QR Code with pickup information, it will show the pickup url and photo access code on the photo. You can turn the option ON by going to the Settings Menu.




You can have this happen instead of or in addition to photo access cards being handed out.